Christopher Hitchens vs. Barry Brummett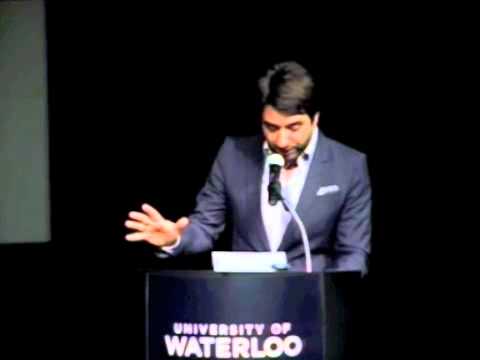 A debate between renowned journalist and author Christopher Hitchens and Dr. Barry Brummett (Chair, Department of Communication Studies, University of Texas at Austin) on the resolution "Religion has been a positive force in culture," June 4, 2011. Organized by the Department of English Language and Literature, University of Waterloo, as part of the Literature, Rhetoric, and Values Conference, 3-5 June 2011.
Moderated by Jian Ghomeshi, an award-winning broadcaster, writer, musician and producer. He is the host and co-creator of the national daily talk program, Q, on CBC Radio One and CBC TV. Since its inception in 2007, Q has garnered the largest audience of any cultural affairs program in Canada and has become the highest-rated show in its morning time slot in CBC history.