Christian Hypocrites Pray at Bastrop High School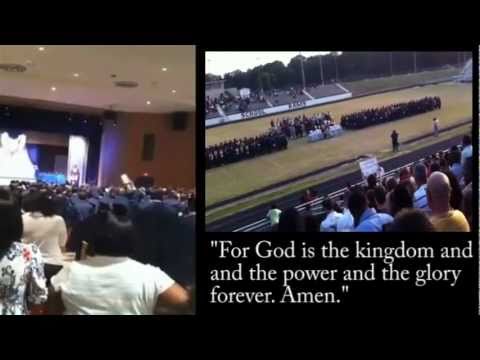 When can a believing Christian pray? Well, whenever they wish to. Are they happy with this? No.
Christians want the state to mandate a law that forces everyone to participate in their incantations. It doesn't matter which religion (or non-religion) you have. This is nothing new.
Christians have always, and will always, in every nation on the planet, force their faith onto everyone else, not just by spreading their message, but by power of law.
Via: http://religionpoisons.wordpress.com/2011/06/06/jesus-hates-you/